MiniPaint is a small application for editing images on BlackBerry devices. Their main purpose is to create funny pictures with the use of clipart.
"A picture is worth a thousand words", this is the face of MiniPaint: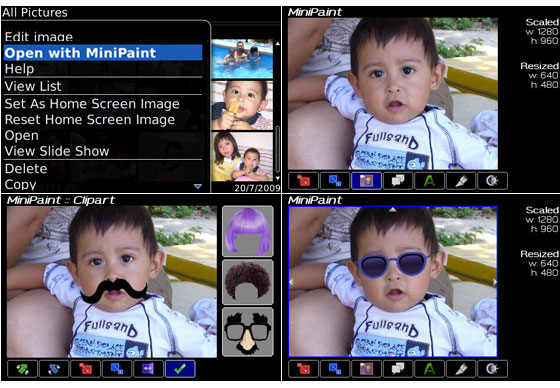 Minimum requirements are: OS 4.5 and a display of 320x240. For example, BlackBerry® 8800, BlackBerry® Curve™ 8300, BlackBerry® Bold 9000, BlackBerry® Curve™ 8900.

Devices with touch screen, like BlackBerry® Storm™ require a OS 4.7 o higher.

Before downloading and installing this program, please read the
FAQ
.